Come join us through out the year at our events and those of other like minded group around the area. The calendar list some events that we usually attend or support. Hope you find the list helpful.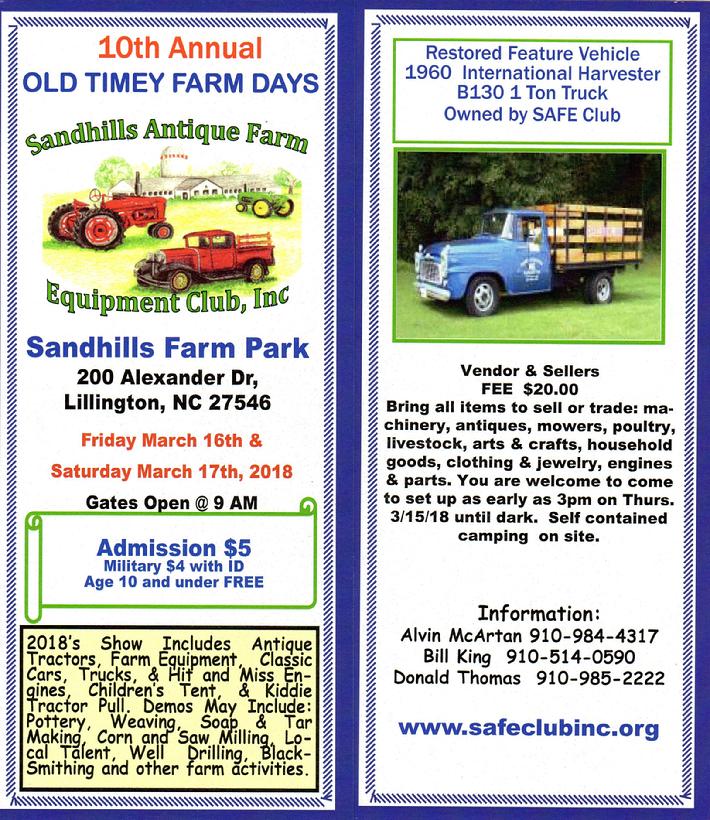 2018 Farm Show
29th Annual Four Oaks ACORN Festival
Cape Fear Bontanical Gardens
Erwin's Chamber of Commerce
Watch for further events to be added to the list as the dates and information becomes available.
UPDATE

The date for the Swap Meet has been changed back to the 3rd Saturday of October.
Comments or questions about this website? Please contact webguy